Wireless Vantage Pro2 with Standard Radiation Shield
Introducing the first weather station in its price range to use frequency hopping spread spectrum radio to transmit and receive data up to 1000' (300 m) line of sight. That's over three football fields in length—and three times farther than competing stations!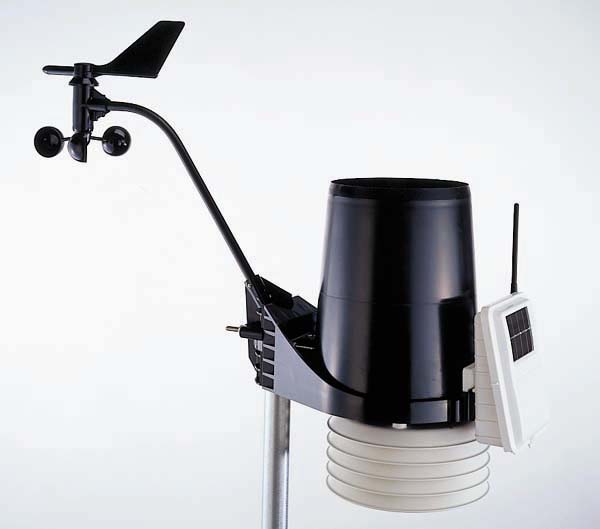 Vantage Pro2 offers forecasting, on-screen graphing, and much more. Quick view icons show the forecast at a glance—sunny, partly sunny, cloudy, rain or snow—while a moving ticker-tape display gives more details.
ISS is solar powered. Our integrated sensor suite combines our rain collector, temperature and humidity sensors, and anemometer into one package—making setup easier than ever and improving performance and reliability.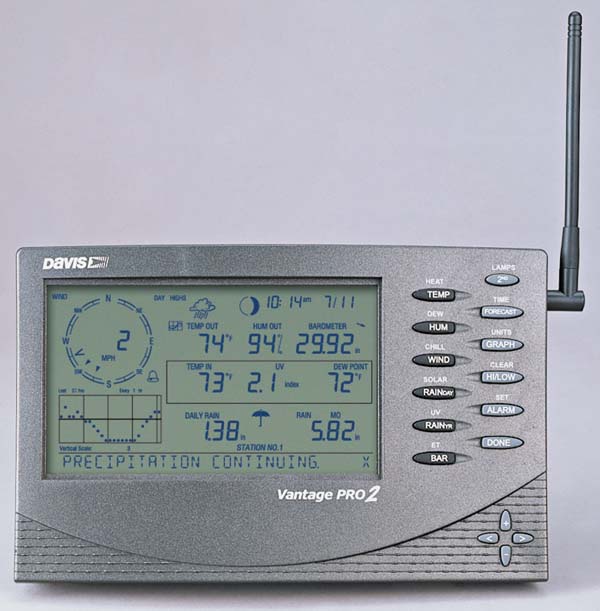 Manufacturers List Price $595.00
The manufacturer does not allow us to display less than their Minimum Authorized Price (M.A.P.) of $535.50.
Our price is therefore too low to advertise.
Please email for Norm's low price.