Cabled Vantage Pro2 with Standard Radiation Shield
Includes Vantage Pro2 console, integrated sensor suite, mounting hardware, and AC-power adapter. Integrated sensor suite includes rain collector, temperature and humidity sensors, anemometer, and 40' (12 m) anemometer cable. A 100' (30 m) cable connects the sensor suite to the console.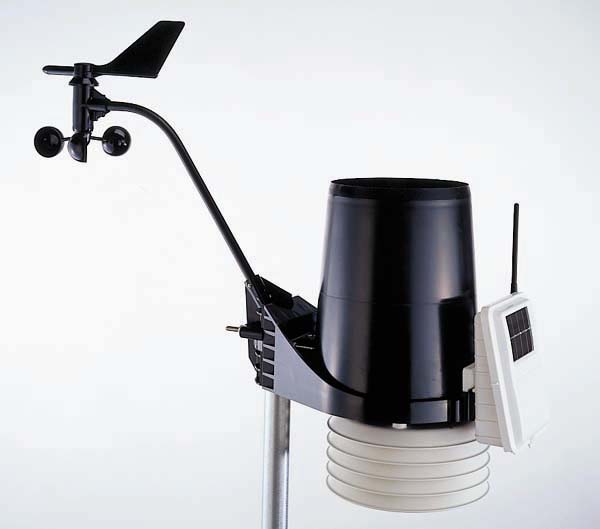 Temperature and humidity sensors are enclosed in standard radiation shield. Console includes indoor temperature, humidity and barometer.
click here for detailed specifications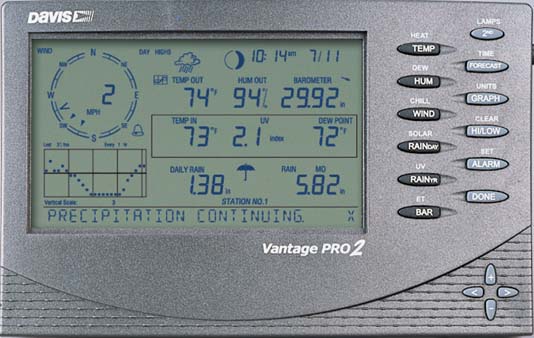 Manufactures List Price $495.00
The manufacturer does not allow us to display less than their Minimum Authorized Price (M.A.P.) of $445.50.
Our price is therefore too low to advertise.
Please email for Norm's low price.